Mountaineering National Club - Portugal
Sport club

Portugal


+351913900429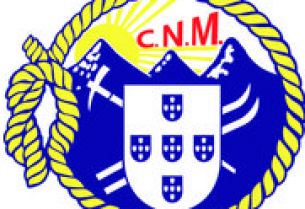 Throughout the year, the Clube Nacional de Montanhismo Clube Alpino Português develops different activities related to sport, motoring, environment and social activities with the promotion of activities for the social groups identified with the most difficulties in the most different areas.
In terms of sports, it is worth highlighting the organization of numerous Ski, Camping, Hiking, Hiking and Climbing events, where our associates in exciting descents, nights of camaraderie, walking the Serra immensely with emotion, offer Serra Mãe the best of its eternal youth.
Its Motoring section participates in motor racing events and organizes the Covilhã rally.
At the environmental level, the National Mountaineering Club Clube Alpino Português develops throughout the year multiple walks and activities related to the Serra da Estrela Natural Park where it provides the participants of these activities with the opportunity to contact Fauna and Flora, thus promoting a environmental awareness needed today.
The team of Clube Nacional de Mountaineering Clube Alpino Português is an experienced team in organizing and managing events and developing skills in the people it deals with daily, thus highlighting Lino Torgal, the president of Clube Nacional de Mountaineering Clube Alpino Português who has extensive experience in organizing multiple activities at local and national level in various areas ranging from youth-related projects, recreational and sporting events.
In addition, his participation in Erasmus + projects, in which non-formal education methodologies were the education model, means that he has developed skills in the areas of communication, management, leadership and motivation of teams that are important for the success of the activities that organization develops daily.
The team of the Clube Nacional de Mountaineering Clube Alpino Português also has members who, due to their vast experience in associativism and participation in Erasmus + projects, make them an asset to the project, an example of which are the elements belonging to the association's youth group.
However, we consider that all elements of the association's governing bodies are important elements for the sustained development of the project due to the team cohesion and spirit of mutual assistance existing within the association.
The Clube Nacional de Mountaineering Clube Alpino Português considers that this experience of organizing an Erasmus + project is an asset for all members for the development of skills and knowledge and considers this to be the international consolidation for the members of the association.