National University of Physical Education and Sports from Bucharest
Other

Romania


+0040213164107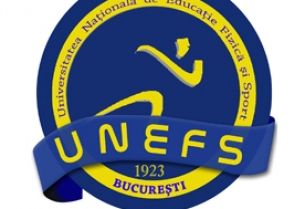 The National University of Physical Education and Sports Bucharest (UNFES), one of oldest public institutions founded in Europe, in 1923, offers each year degree programs - bachelor, master and doctoral programs, for about 1100 students, in the physical education, sports and kinesitherapy areas of studies.
UNEFS is the main provider of educational programs for the future specialists in physical education and sport areas, from Romania. Its 95 years of experience in higher education is oriented to the education quality and to the academic community performances, being confirmed by the important number of graduates who have become famous and appreciated in many countries of the world.
UNEFS includes two faculties: the Faculty of Physical Education and Sports (with 2 departments: Physical Education, Sport and Motor Performance) and the Faculty of Physical Therapy (with the Department of Physical Therapy and Special Motricity).
UNEFS promotes the scientific research oriented to the development of physical education, sports and kinesitherapy fields and its relations with other scientific areas, from an interdisciplinary perspective.