Wrestling Sport Club "Pazardzhik"
Sport club

Bulgaria


+359895846050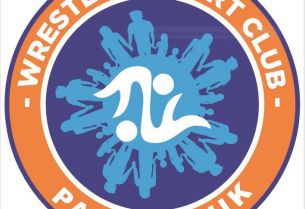 Description of the organization

1. Supporting, setting up and developing groups, schools and teams for the mass practice of sport.
2. The formation of representative teams of the club.
3. The organization of sport competitions at the city, regional, national and international levels.
4. Increase the number of sports involved.
5. To unite the efforts of those wishing to engage in sports for the achievement of high competitive and sportsmanship.
6. To help promote the sport and to transform it into a tool for the physical and spiritual growth of its practitioners, to coordinate and support its development, practice and administration, as well as to present its members to state bodies and public organizations in the country and abroad.
7. To build in young people a love and knowledge of sports.
8. Creation, maintenance and development of the material and technical base of the club.
9. Establishment and development of international relations and cooperation in the field of sports to improve sports achievements.
Activities conected with the organization:

1. Educating the younger generation in the spirit of European values, morals and training.
2. Create friendships and relationships between everyone connected in any way with the organization.
3. Ethics, integration, not racism, helping disadvantaged people.
4. Volunteering related to the social development of society.
5. Collaboration with institutions and organizations to achieve the above goals.
6. Environmental protection and public education in this regard.
7. Promoting sports and healthy lifestyles.
8. Exchange of experience, seminars, conferences, sporting events and activities.
9. Improving work and education methods.