L'Orma SSD
Sport organization

Italy


00393881936879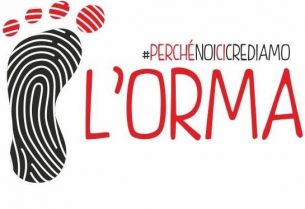 L'Orma SSD
"We believe in the possibility of educating young people to be protagonists of their lives and imagine a world in which all people are able to express their full potential.
We intend to become a reference point in the path of growth and self-achievement of children, young people and adults, helping to enrich the educational and training offer of families, schools and institutions."
The Sport-Club"L'Orma" is a non - profit educational agency that since 2000 develops and delivers the best possible formative sportive / expressive experiences based on non-formal education and aimed at personal and professional growth of children, parents and sport instructors.
The permanent staff is composed by 10 persons that coordinates every year more than 100 educators, developing different initiatives declined in sport, physical and artistic expression and playful-recreational education activities.
The organization implements its activities through education and motion laboratories in schools (addressed differently both to teachers and students), through SummerCamps for children and their families and sport events.
The main objective of the Orma is to promote social inclusion through:
easy, inclusive sports activities designed to be practiced by everyone;
training courses for youth workers, teachers and sports instructors;
innovative projects for the inclusion of disabled and migrants.
L'ORMA is affiliated to the Italian Sport Orienteering Federation and the Italian Modern Pentathlon Federation it plays a prestigious role in the regional and national scene, especially concerning the youth movement.
L'ORMA is accredited as an educational institution for training school teachers, by the Ministry of Education in Italy.
Overall, during its more than 18 years of experience, "L'Orma" has involved 380 schools, 940 teachers, more than 34,000 children and 67,000 parents, designing and implementing more than 1200 educational and sport initiatives.
The social impact of its activities falls in the spheres of well-being and education of young people through their engagement in multidisciplinary sport and training activities, and in the support to local authorities in involving young people from disadvantaged groups of the population.
L'ORMA aims at coordinating this project in order to share with European partners his experience in sport and social initiatives organization, promotion and communication, above all addressed to children/youngsters and families.
In particular, L'Orma since more than ten years realizes educational workshops in schools based on non formal education, where movement and sport are used as a mean of personal and professional development.
All our activities stimulate focus, fast response and are known to be funny and dynamic.
Since its foundation L'ORMA has established itself as a private educational agency, in the non-profit sector, a limpid example of a precursor of social enterprise applied to the world of sport and education; at the local level, it is very active in the dissemination and promotion of entrepreneurial culture and at the European level it can therefore share its experience in terms of entrepreneurial theory, techniques and methods in the field of sport.