European University Hockey Association
Sport organization

Slovakia


00421902406115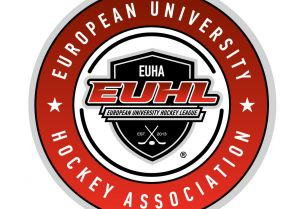 The EUHA is a non-political, independent legal association.
The main objective of the Association is the development of sports activities of young STUDENTS – ATHLETES, the development and promotion of ice hockey and other sports among the students of daily study form at colleges and universities. The objective also includes satisfying, supporting and developing the interests and hobbies of young people and improving the physical and mental capabilities in the area of sports, physical culture and creating conditions for strengthening the health of young people. Another objective of the Association is the support and development of the education and pedagogical competences of its members. The Association intends also to contribute to overcoming intercultural, information and communication barriers and to cooperate internationally across Europe, to support and participate at the activities of civil associations, foundations, other communities with similar objectives by establishing, organizing and managing the European University Hockey League (abbreviated as the "EUHL") and by arranging exchange programs between the "EUHL" participants.
The Association takes care of the development, prosperity and protection of interests of its members and participants of the "EUHL", ensures conditions for the performance of their sports and education activities and provides them with technical and consulting services.
The EUHL is the combination of a well-though-out athletic program alongside a solid schooling system, contributing to the growth and quality of life for all EU communities involved since 2013. The EUHL is on the right path to creating a new physical culture including supporting and developing the interests of ice hockey, the hobbies of young people and improving physical and mental capabilities in the areas of sports and creating conditions for strengthening the health of young people."